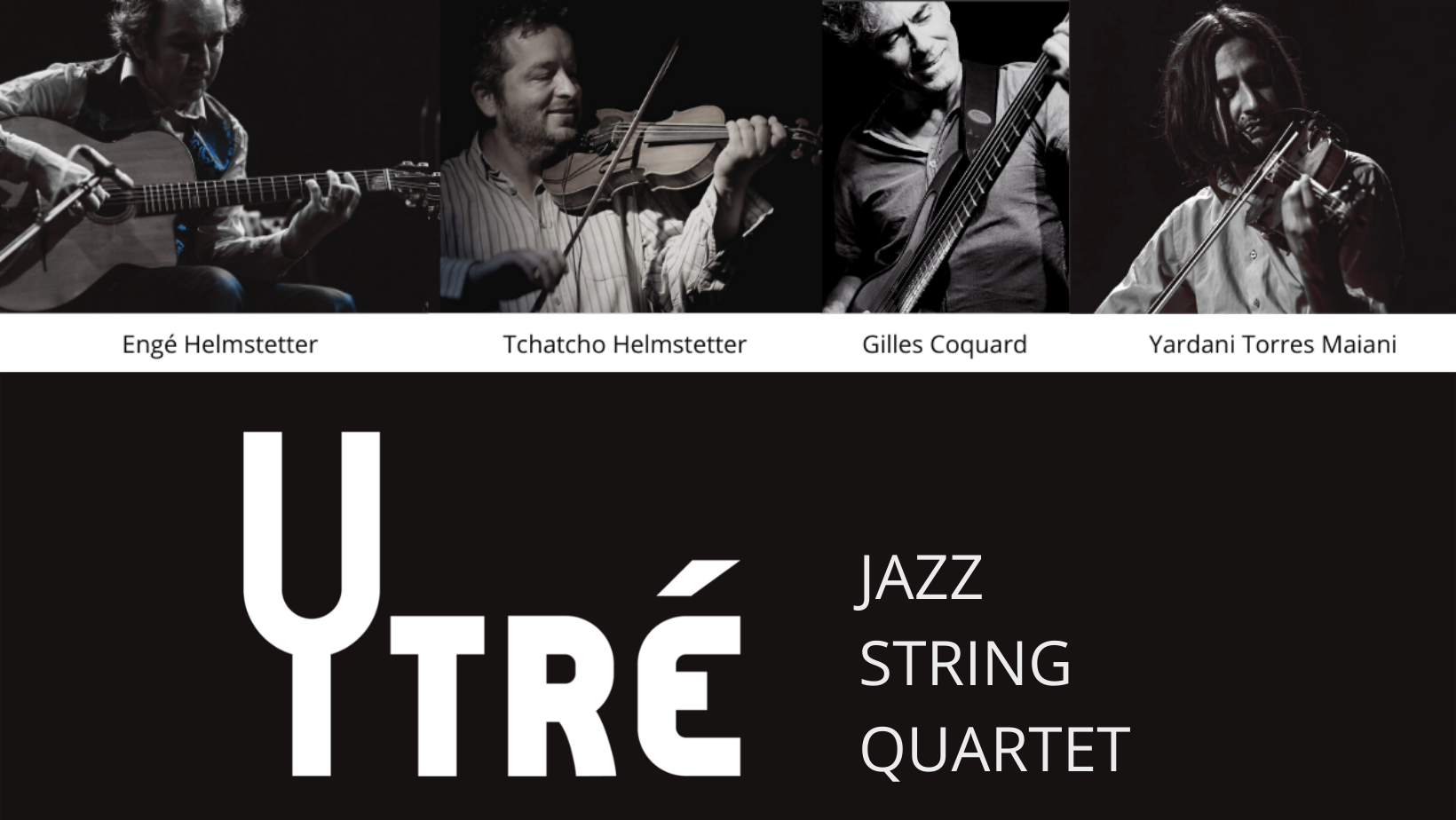 Built by small touches around original compositions and then collectively arranged, Ytré's repertoire conceals a coherent and powerful imagination where Latin and classical roots blend harmoniously with the blue note.

Accomplices in their science of improvisation as well as in the abundance of influences at work in their opus, they play with the jubilation of those who create a world for themselves and play with clichés. At the antipodes of a usual jazz quartet approach, here each instrumentalist is at the same time a rhythmist, colourist, soloist...


The bossa-nova cadences, jazz harmonies and classical arrangements are all pretexts for the creation of ambiences, polyphonies and sound textures. The audacious writing that at times leads them to the frontiers of contemporary aesthetics contrasts with a certain love for simplicity, a search for purity. Ytré is elusive, libertarian it goes without saying. Their music is a challenge, it awakens the ancestral vibrations of popular, gypsy and jazzy music, through correspondence, recreation...
« Filigrana » Ytré's creation with string ensemble and soloist in guests
Ytré jazz quartet :

Engé Helmstetter - guitar
Yardani Torres Maiani - violin
Tchatcho Helmstetter - violin
Gilles Coquard - bass guitar
invite

the Yoshka Ensemble :
Maria Zaharia - alto
Clémence Hazael-Massieux - violin
Luis Miguel Joves - viola
Natalie Forthomme - cello

Marcel Loeffler - accordion
Répetition avec Marcel Loeffler invité